Services
Theta Healing Sessions:
I conduct sessions in person, by phone or on skype. Being present is NOT necessary.  A donation of US$111 dollars an hour is appreciated. Call for appointment and detail the issue(s) that you would like to address. The Higher Power shifts what ails you.
ENART Therapy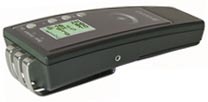 I offer biofeedback sessions (in person only) via a hand held device that eliminates pain, relaxes and retrains muscles and can be used for immediate relief of physical and emotional stresses and imbalances.
What is ENART?
ENART stands for: – еnergo-neuro-adaptive-receptor therapy. It is akin to the more recognizable SCENAR acronym.
ENART is a space-age technology you can access today. Any ENART procedure application takes only minutes, but it makes you forget about taking medication or going to the doctor, because you start feeling better right away. Use it if you're not feeling well, have a headache, have a fever or stomach and intestinal troubles, suffer from constipation, or feel stressed. ENART relieves your symptoms in short order.
These are simple yet powerful therapeutic devices ideal for pain relief, first aid and general health maintenance. A donation of $80/hr is appreciated.
Kunlun System Workshops and Instruction:
Individual instruction or private sessions are available. By Appointment Only. $80/ hr.
Reiki:
I conduct reiki sessions in person. Sessions last about an hour.  A donation of $80 is appreciated.
Quantum BioFeedback:
Quantum Biofeedback Appointments Available.
I utilize a safe and powerful biofeedback device designed for the initiation of self-healing. It works naturopathically to stimulate and harness the tremendous capacity of the human system for self-healing.
$125 donation for the initial visit is greatly appreciated.
Call for appointment.
ALL DONATIONS CAN BE MADE VIA PAYPAL.